 Export Orders & Enquiries
Introducing Slingsby Export! Our dedicated department for overseas orders and enquiries.
We can deal with specific enquiries and provide competitive quotations or pro-forma invoices for delivery to either UK freight forwarders, or any overseas port or airport as required.
We reguarly offer discounts for multi-line products for export customers, so give us a call to discuss your requirements in detail.
The Benefits of Slingsby



Competitive freight forwarding and direct delivery charges.

Support from enquiry through to delivery.

Export certification documents prepared as required.
Product Sourcing
We offer a global product sourcing service. Our purchasing staff work with our own manufacturing team and with an extensive 3rd party manufacturers to bring you the best quality products at the most competitive prices.



Lower Cost Shipping
Lower total shipping costs and increases security by taking advantage of our export consolidation service.
✔ CFR - Cost and frieght up to your specified destination.
✔ CPT - Carriage paid to your specified destination but not customs cleared.
✔ FCA - Free delivery to carrier.
✔ Ex Works - Collect from our warehouse.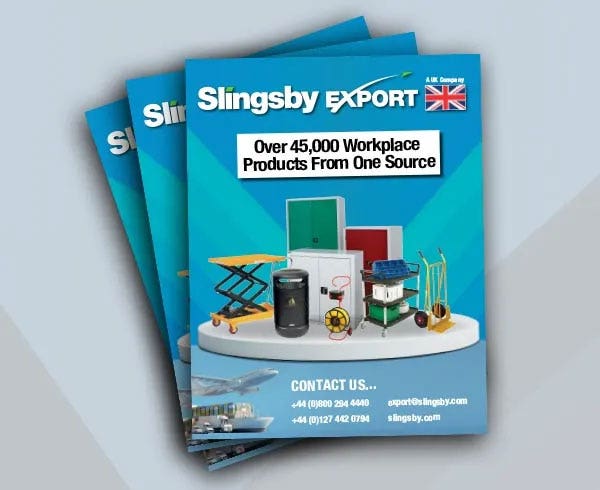 ---
Export Department
H. C. Slingsby plc. Otley Road, Baildon, Shipley. BD17 7LW. United Kingdom.
Tel: +44 (0) 1274 535053
Fax: +44 (0) 1274 535038
Email: export@slingsby.com